Eifo Dana, a collective of artists of different medias – design, architecture, theatre and visual arts worked as a collective between the years  2004 - 2011 . As very good friends we were enthusiastic to start a dialogue out of what we liked to do- to built things, to take public actions.
Our works deal with objects occurring in public spaces and the action of construction and dismantling large objects, through this work we repeatedly researching around local narratives- such as settlement, immigration, nomad .The performance has a ritual's architecture through its movements, the action of building and the position of audience in space.  
Artists: 
Dafna Kron, Ofer Bilik, Yoav Schwartz, Eyal Edelman, Yaara Pick.
PCHECHONG (2009)
Pchechong is a winter-making machine. Inviting participants, tired from the Israeli heat, to a sensory trip that will carry them away for a moment from the here and now, from the Israeli reality to Poland's  winter of the early 20th century. The machine reproduce all the sensations generated by a frosty winter such as images, temperature, smell, sound and the level of air humidity. Putting their heads inside the Pchechong, three persons at a time, complete strangers to one another, will simultaneously experience a reality totally alien to them, which cuts down to size everything that normally separates them: religion, origin or social status.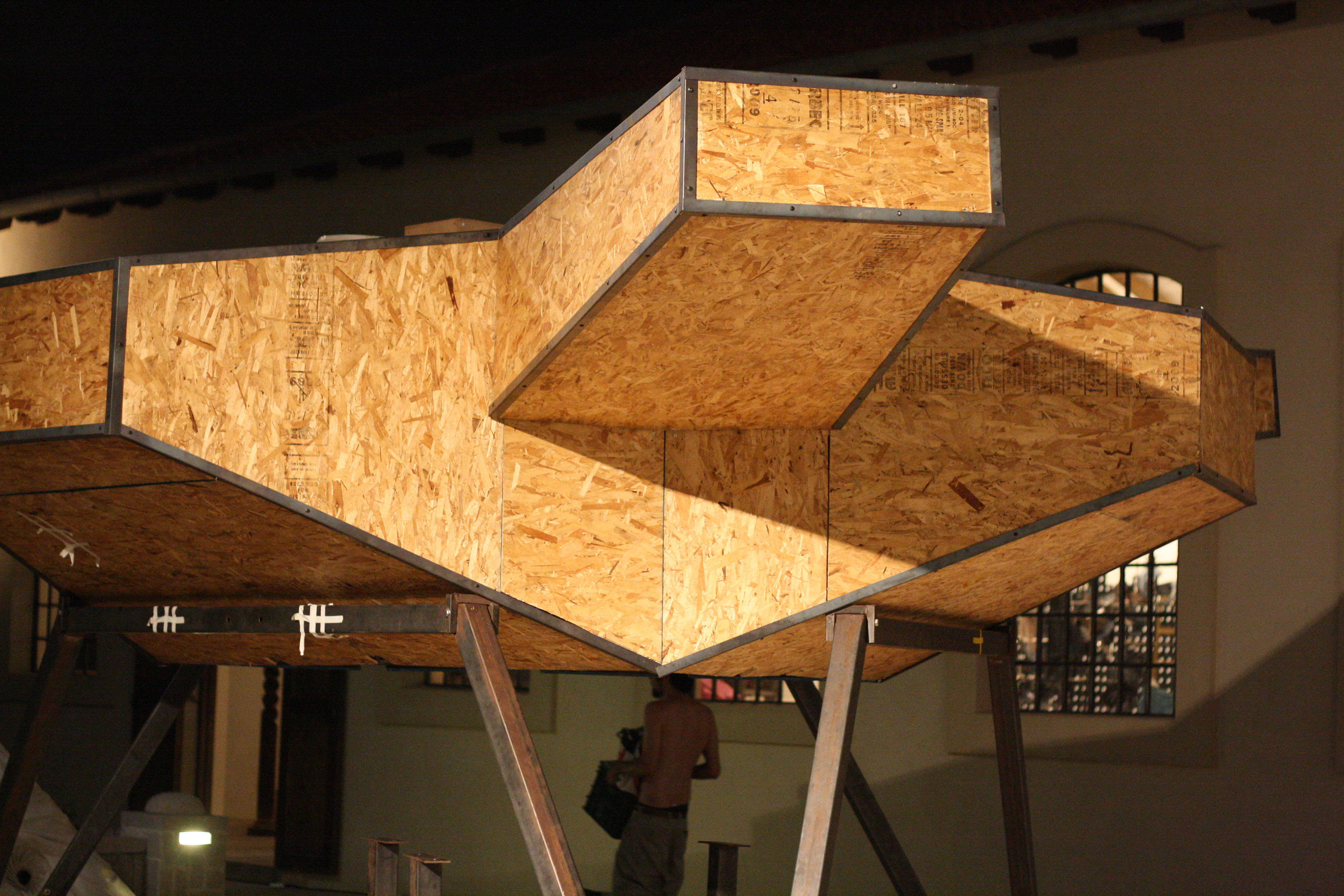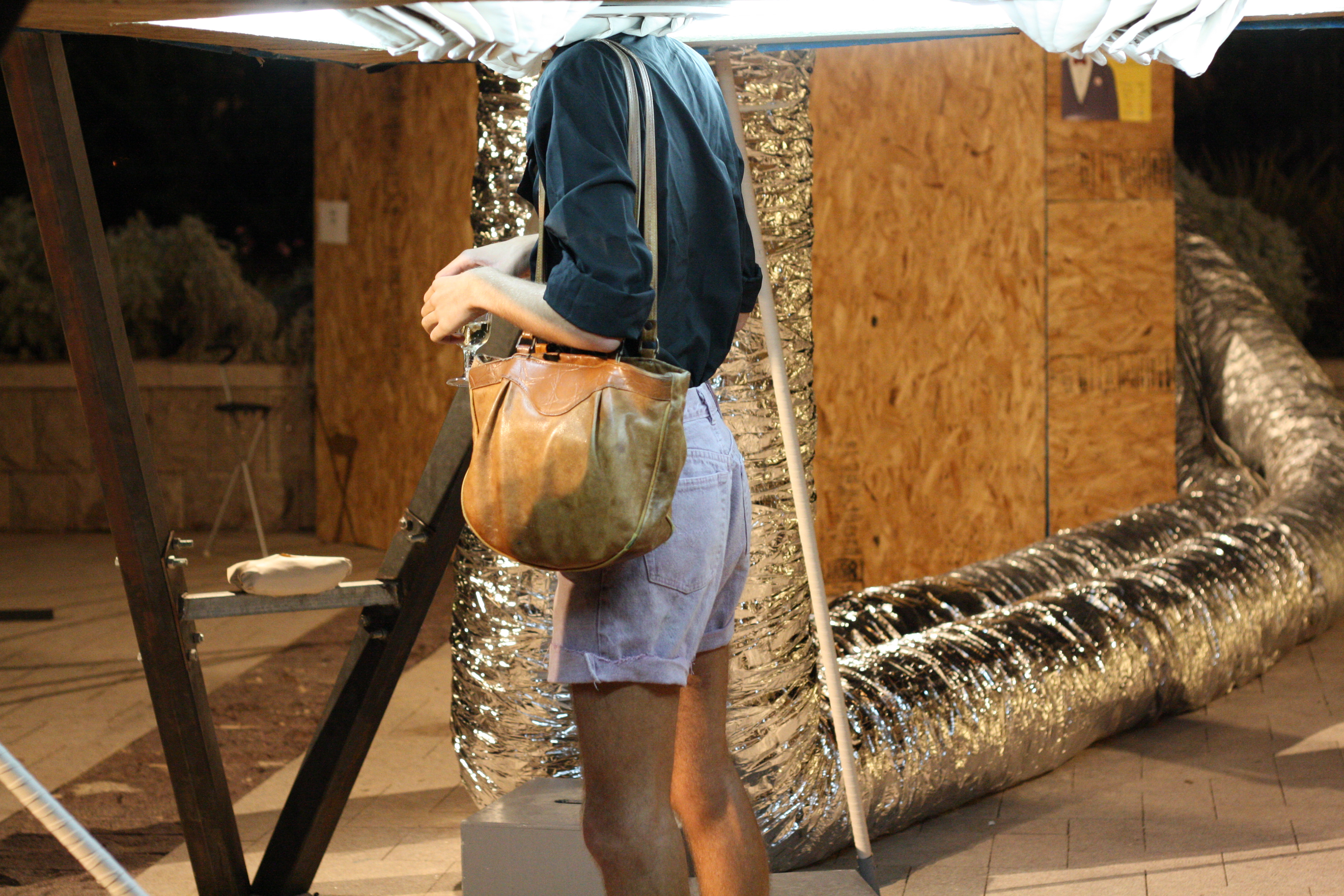 HAYAMA! 
A pop up settlement built upon the sea water,
Hayama is a public art work
based on the choreography a fiction floating settlement.
The piece play with the notion of land and immigration, and  the concept of Ha'apala (the illegal Jewish immigration to Palestine during the British Mandate)  and was inspired by Homa and Migdal -('Tower and Stockade' - a settlement method used by Zionist settlers before statehood, when the establishment of new Jewish settlements was restricted by the Mandatory authorities)  as Archetype for Israeli architecture.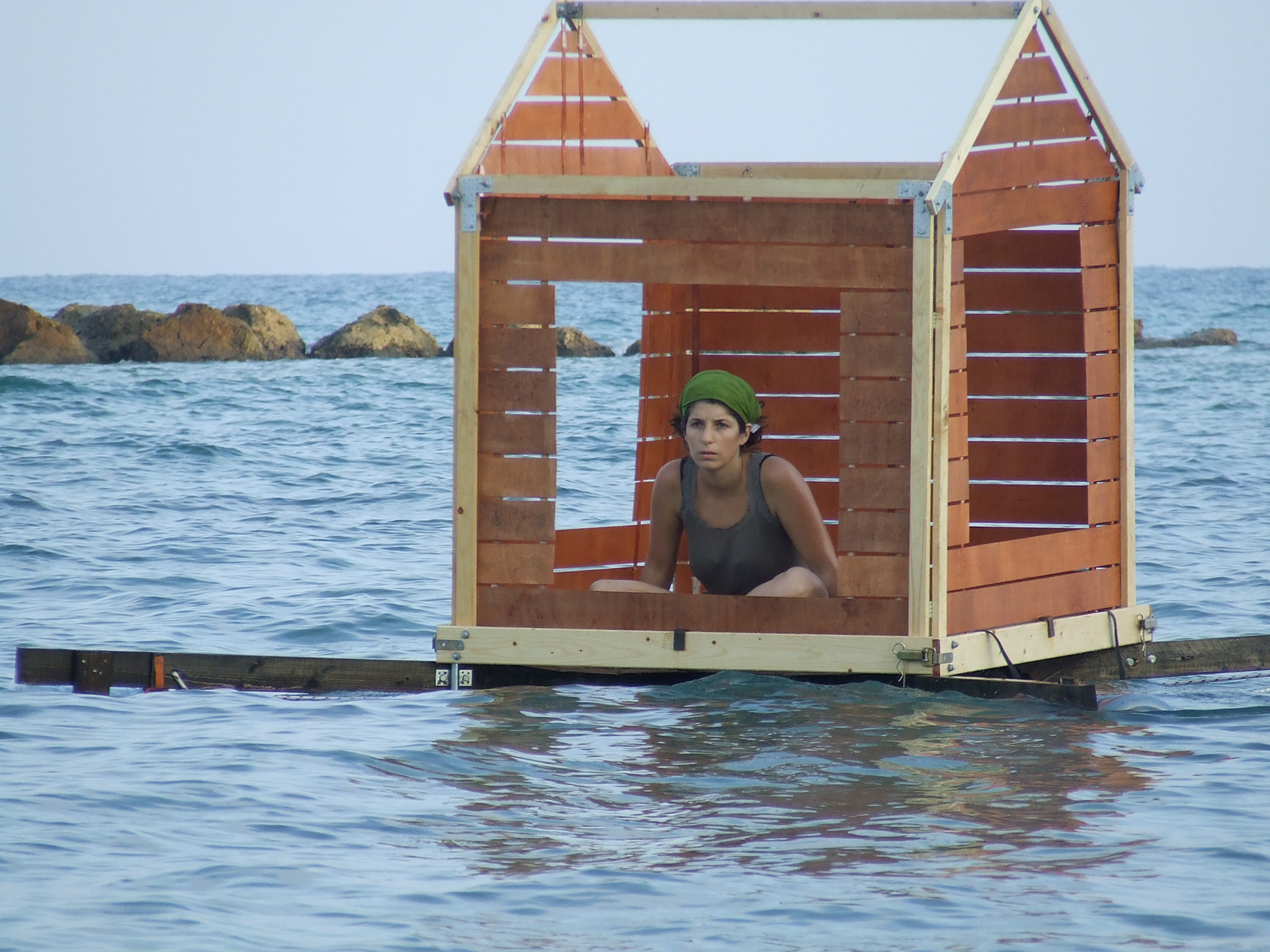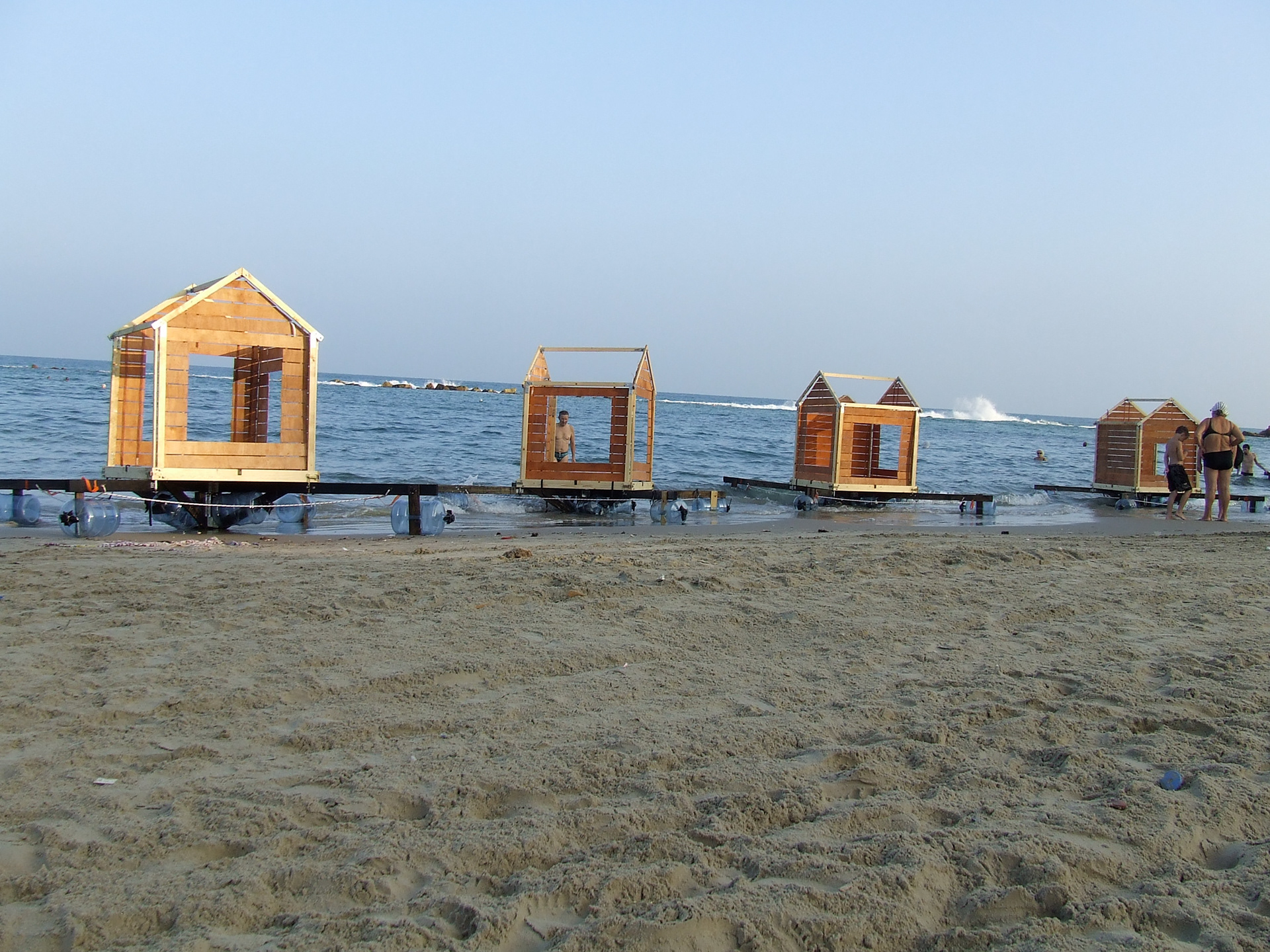 NATUA (2006)
The action of planting trees was a fundamental narrative in inhabiting Israel in the early years that had a very strong political and physical impact on the Israeli landscape.The performance centered around the ritual of 'tree planting'. Each suitcase contains metal pipes in various sizes, One by one the pipes are assembled to built the metal tree that rises up to 4 meters high. The tree will not remain erect for long, after a short ceremony (that includes real oranges hand out to the audience), the tree dismantles and return to the suitcases. The group leaves while inviting people to join the next planting elsewhere.